Beginnings
The Diploma in Bible Translation training programme (DBT) evolved in the 1980s when a Zimbabwean team asked the Apostolic Faith Mission in South Africa for help to translate the Bible into their own language. Over the course of several years Greek scholar and founder of TWFTW, Véroni Krüger (DLitt), developed an interdisciplinary training programme which he and some others taught in a non-formal setting.
Formal Training (1988-1997)
From 1988 – 1997 the training was offered as a two-year course in White River, South Africa; first at the Africa School of Missions and later at their own premises. Twenty-two students who envisaged a cross-cultural ministry graduated with a Diploma of Bible Translation. When, however, only 6 of them became involved in Bible Translation, it was decided to relinquish training in South Africa and focus on training candidates from Bible-less groups in their respective countries.
Integrated DBT Training (1998-current)
Since 1998 we have offered the Diploma in Bible translation programme in an integrated manner of formal, non-formal and on-the-job training. We have held training events in DR Congo, Ethiopia, Nigeria, Sudan, Tanzania, Zambia, Zimbabwe, Eastern Europe and South-East Asia. Our training calendar gives details  where and when we train aspiring translators from Bible-less language communities this year.
Recognition
Recognition of the TWFTW's Diploma in Bible Translation programme has been growing since 2004, when the distance education institution SATS (South African Theological Seminary) first recognised it as equivalent to 2 years of a 3-year BTh programme.  Since 2016, when South Africa's Council for Higher Education curbed the recognition of prior learning of academic institutions,  students with our Diploma in Bible Translation may be exempted from a maximum of 50% of credits of the BTh at SATS.  They can complete a BTh degree programme in their country of residence through distance education at SATS. Each case is considered individually.
The Ethiopian Theological College in Addis Ababa exempts DBT graduates from a number of undergraduate and degree level courses.
TWFTW has been  a registered candidate for membership at the Asia Theological Association since 2019 with view of accreditation of the Diploma in Bible Translation in the near future.
In North East India, DBT graduates are awarded a Diploma, BA or MA in Bible Translation by the Martin Luther University in Shillong depending on their prior education.
---
TWFTW begins, in Pretoria, South Africa
Non-formal training of trainee translators in Zimbabwe, curriculum development
School of Bible Translation at Africa School of Missions, White River
Institute of Bible Translation, White River
First DBT training in Ethiopia and Zambia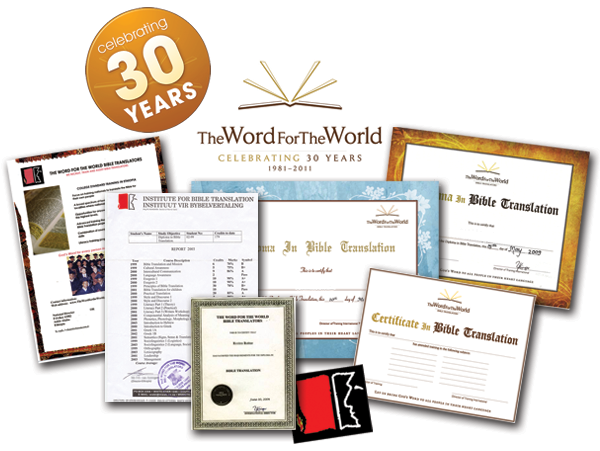 Graduation in Ethiopia (20)
First DBT training in Tanzania
Curriculum Review. TWFTW's Diploma in Bible Translation recognised as equivalent of 2 years of a BTh at the South African Theological Seminary (SATS).
First DBT training in DR Congo and Eastern Europe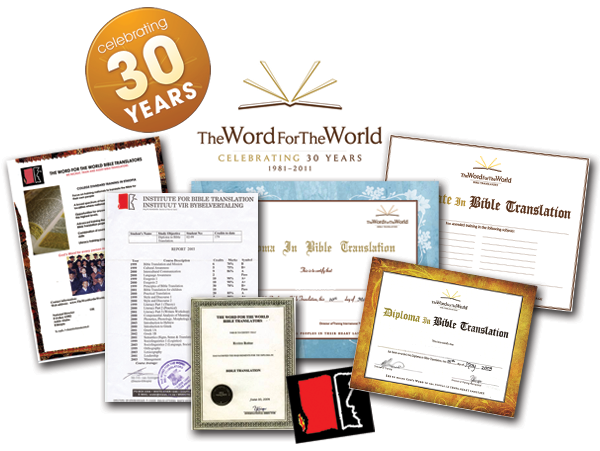 Graduation in Tanzania (17)
First DBT training in India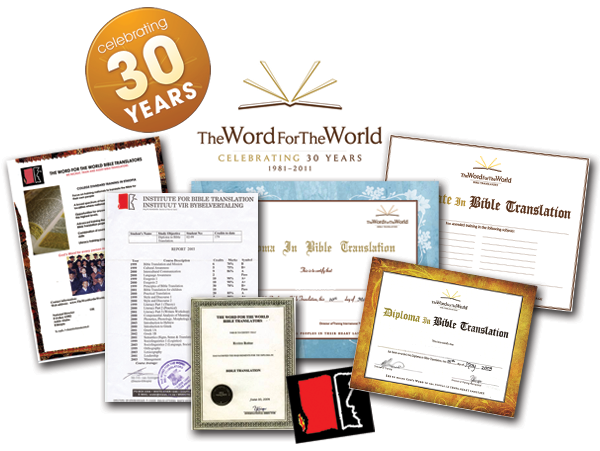 Graduations in Ethiopia (34) and Tanzania (17)
MTh proposal in Bible Translation Consultation accepted by SATS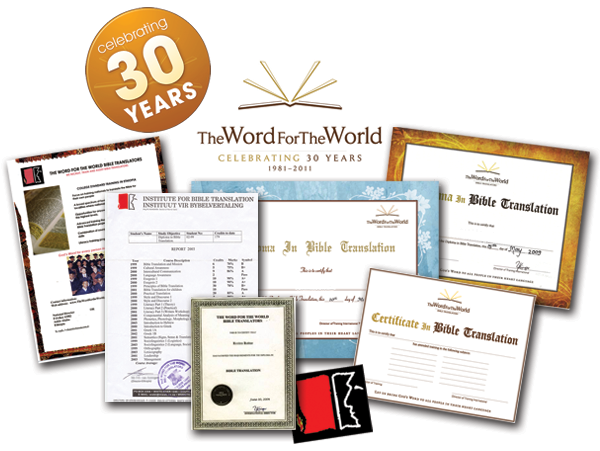 Graduation in Tanzania (20)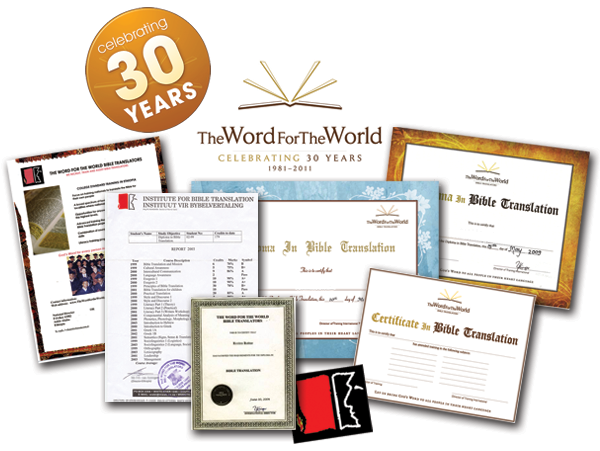 Curriculum Review.  Articulation agreement between TWFTW and SATS renewed recognising TWFTW's Diploma in Bible Translation as equivalent of 2 years of a BTh at SATS
First DBT training in Myanmar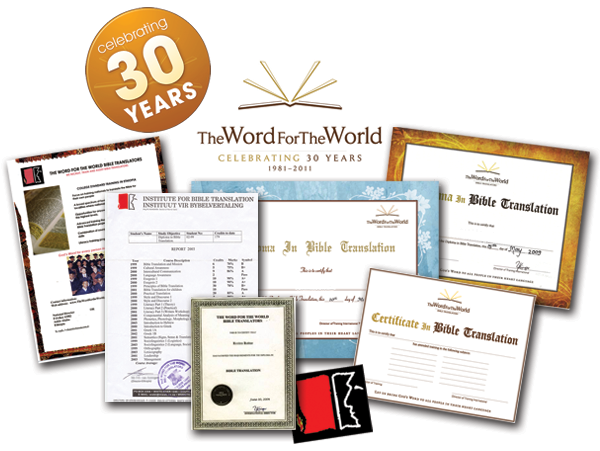 Graduations in India and Zambia (12)
Diploma in Bible Translation accredited at Martin Luther Christian University, Shillong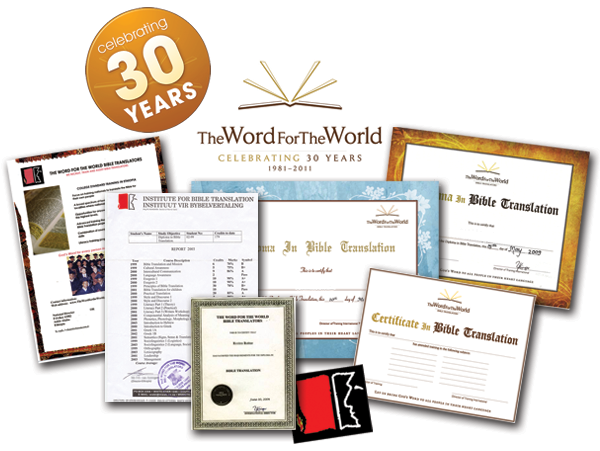 Graduation in Tanzania (9)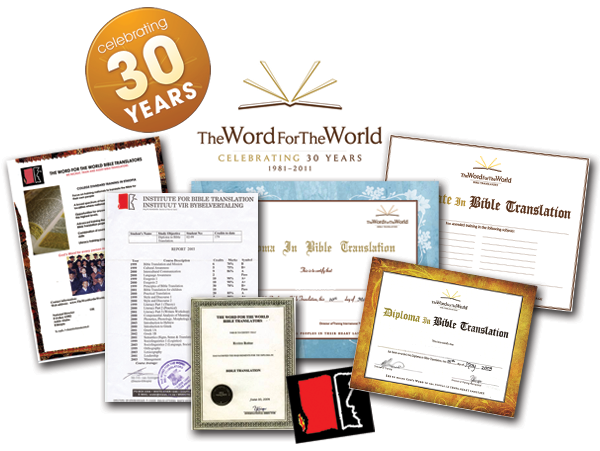 Graduation in South Asia (20)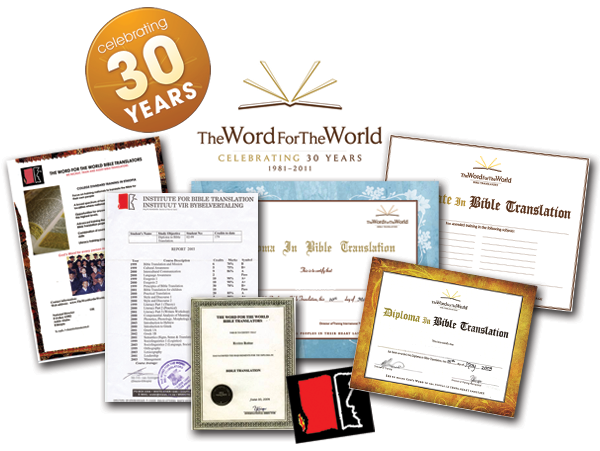 Graduation in Zambia (20)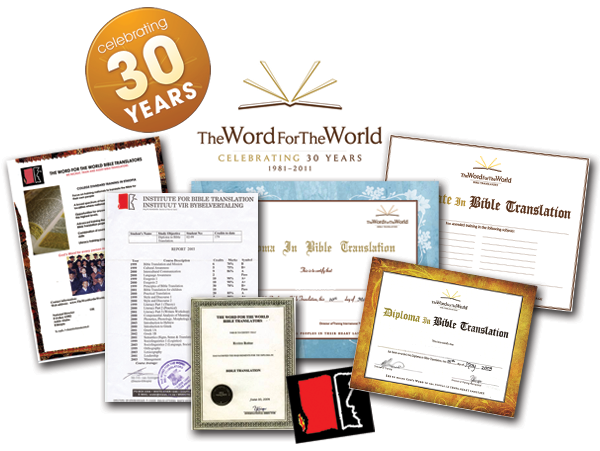 Graduation in Northeast India (15)
First DBT training in Nigeria
TWFTW joins the Asia Theological Association as Registered Candidate for Membership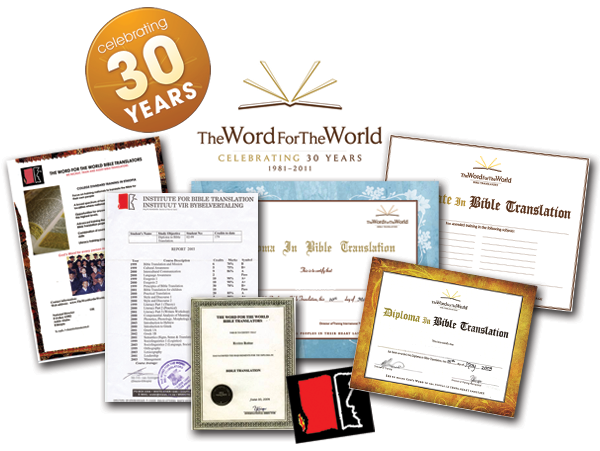 Graduation in Tanzania (6)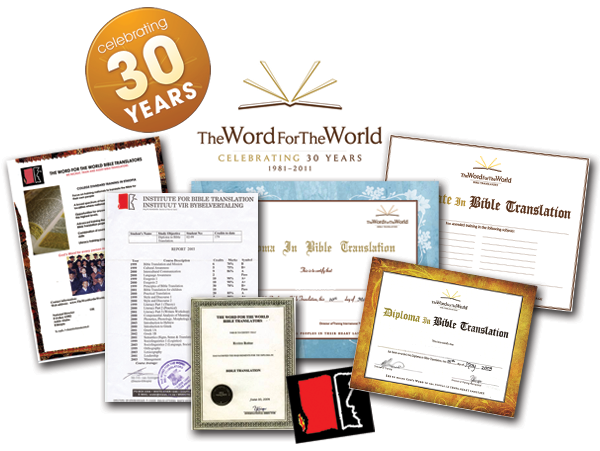 Graduation in Zambia (13)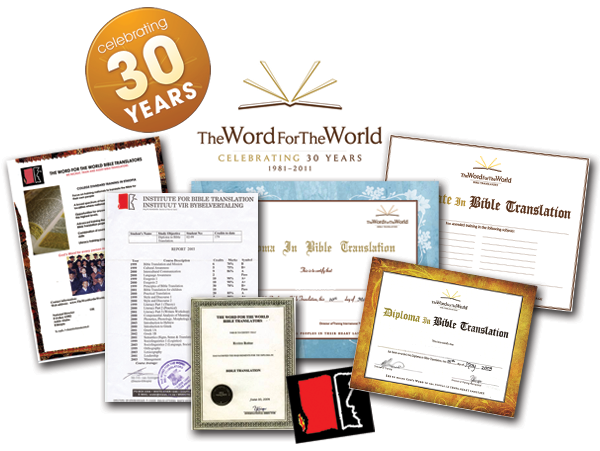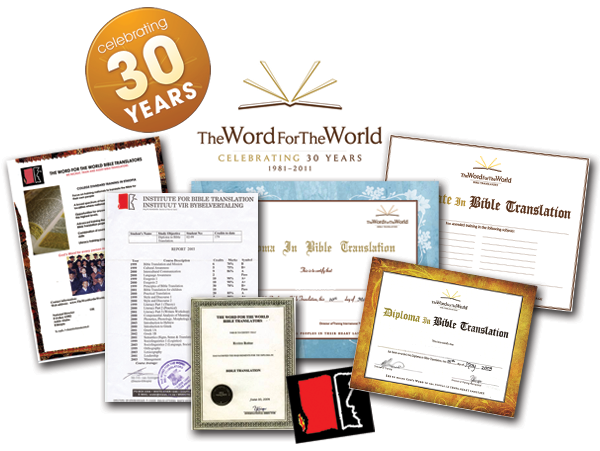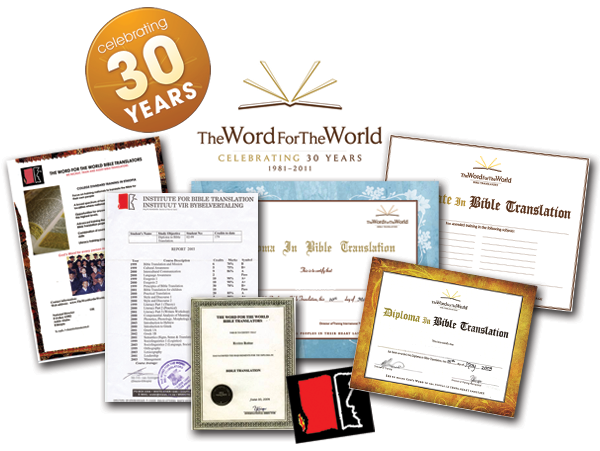 Graduation in South Asia (39)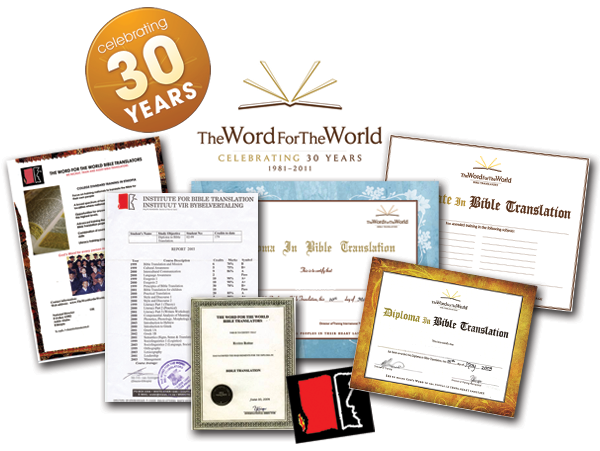 Graduation in Ethiopia (68)